We're Your Best Choice for Tree Services
Backed by over 25 Years of Experience
Certified & Insured to Get the Job Done
The Right Tools Used for the Utmost Results
Free & Detailed Quotes Provided
100% Guaranteed Satisfaction
FOR 24/7 EMERGENCY SERVICE. CALL US IMMEDIATELY.
What Our Customers Say About Us
Real Reviews From Real Customers
50+ Reviews
4/02/2022
Reliable, fast and on time
Brown's Tree Service crew made my family happy. The service was prompt and the job was completed faster than I imagined.
3/19/2022
Great Service
Excellent and professional people. They were a pleasure to have around. David was always keeping me updated as to their progress.
3/01/2022
Very Professional
They had the tree removed the same day the tree fell. They did such a good job, we hired them to remove other dead trees.
Certified Fort Worth Tree Service Experts
Serving Fort Worth County with Over 25 Years of Combined Experience
Tree Service Fort Worth is a family-owned tree service with over 25-years of experience caring for the natural landscape of communities in Tarrant County. Our goal is to provide exceptional tree service to all residential and commercial clients looking to maintain or improve the natural surroundings of their homes and businesses.
How Can We Enhance Your Property
Brown's Tree Service in Fort Worth
. Call Us Today For All Your Tree Service Needs.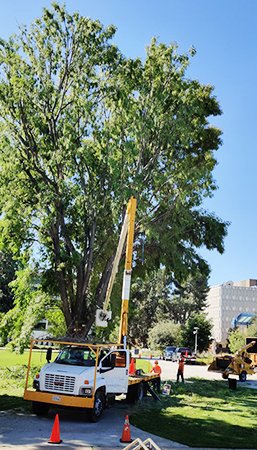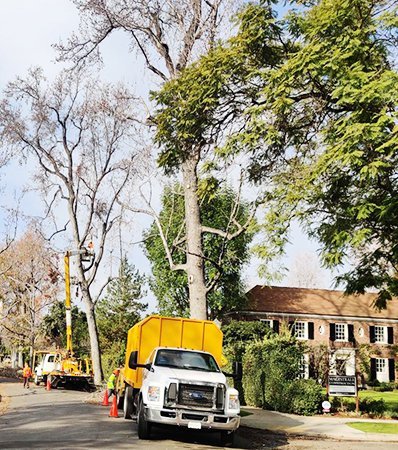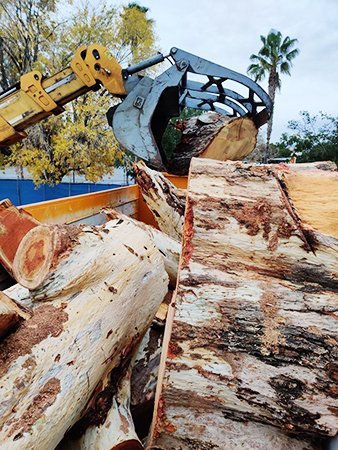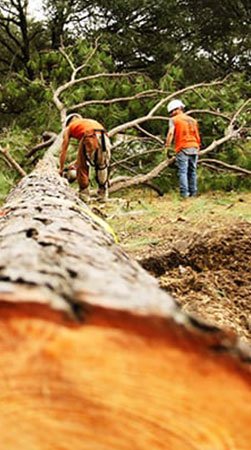 Your Certified Fort Worth Tree Experts!
Dedicated to Providing Our Customers with Exceptional Services

Certified Arborists
A Certified Arborist in Fort Worth is a dedicated professional that has many years of experience and formal training. We guarantee that all of our projects are managed by a Certified Arborist Fort Worth for your protection and peace of mind.
Safest Tree Removal Fort Worth Methods
We always use the SAFEST tree removal Fort Worth methods for your property's safety, to ensure efficiency, and to promote safety! We strive to save every tree we can, but sometimes tree removal is necessary.
Expert Tree Service Business
We are a local family owned and operated tree service and tree care company in Fort Worth, TX. We give you the promise of our hard work, dedication, and decades of expert experience.

Happiness Guaranteed
We provide professional and affordable tree care company for our clients. We'd love the opportunity to work with you and show why our exceptional service sets us apart from the rest.

Tree Care Fort Worth Tree Service
Tired of tree branches blocking your view while driving? Do you have a tree that needs to be removed to open up space for your construction project? Is that tree stump in the way of your new swimming pool? We can help you with all this!
Operating in Fort Worth Texas, we are a team of professional tree service Fort Worth providers. Our goal is to ensure that every commercial and residential property in our locality has safe, healthy, and aesthetically appealing trees. From trimming and pruning trees to removing risky trees and stumps, we offer all types of tree service in Fort Worth.
As a company, we own an International Society of Arboriculture – ISA – certification. Every member of our Fort Worth tree service team has undergone training to equip him/her with the necessary knowledge to handle all types of tree care issues. Armed with years of experience in the field, modern tree care equipment, and the ability to listen to your ideas and implement them, our team won't leave your property until they confirm you are 100% satisfied.
Why You Should Work With Professional Tree Service Fort Worth Providers
Why You Should Hire A Tree Service in Fort Worth Professional
Without the right equipment and enough tree care experience, attempting to handle tree work may be a bad idea. For example, if you decide to prune a tree, you may end up damaging the tree irreparably – this may force you to remove the tree. If you attempt to remove a tree alone, you will be placing your home at the risk of damage – this may force you to pay thousands in repair costs.
Some of the reasons Fort Worth residents are hiring tree service in Fort Worth professionals specializing in tree services include:
Tools

 

– Tree care professionals have the tools needed for different types of tree services. Besides, they know how to use the tools perfectly.
Knowledge

 

– When pruning your tree, a professional tree service team will know which branches to remove and which ones to leave on the tree. An arborist will know which solutions will help save your ailing or pest-infested tree.
Experience

 

– Companies offering tree care services have already worked on a large number of trees. Using their experience, they will know how to handle every job safely, eliminating the risk of injuries and property damage.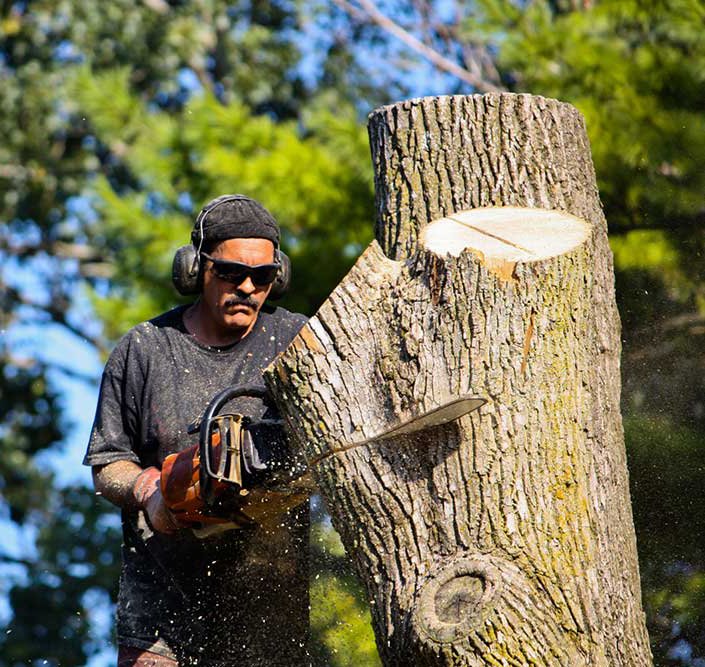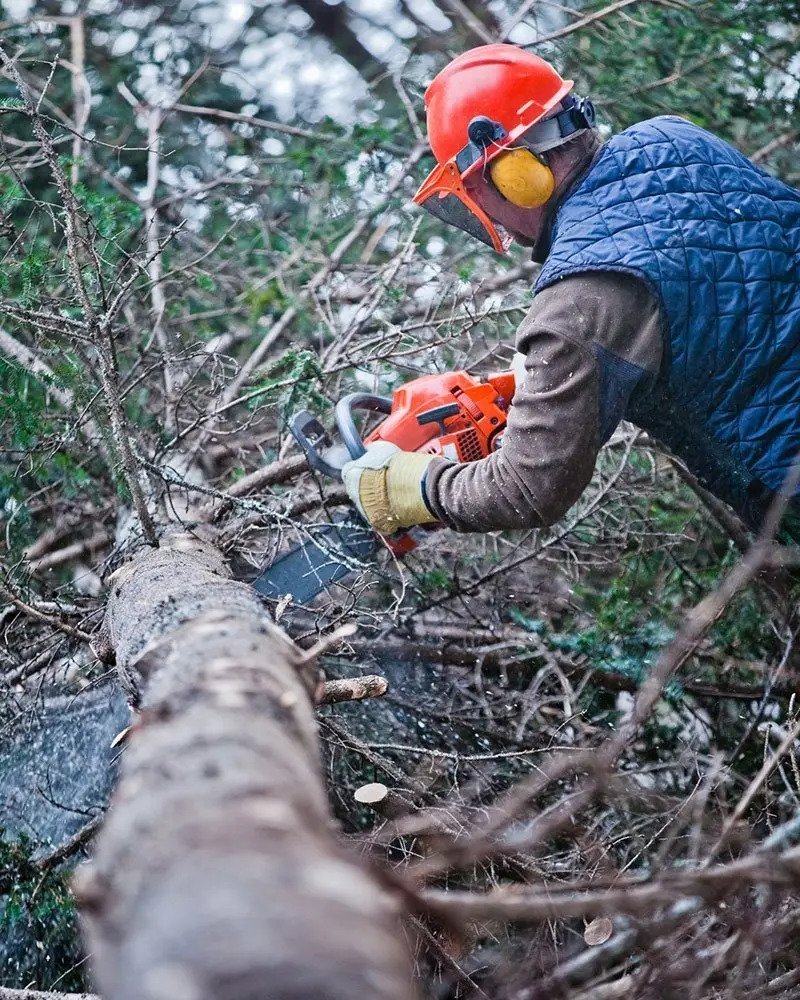 Professional Fort Worth Tree Services
Our team of professional tree services in Fort Worth are more than qualified to perform tree inspections, determine what is ailing your tree, and recommend a solution that gets the tree back to its healthy condition as soon as possible. In addition to dealing with health complications and pests, we are capable of offering the tree services below:
Tree removal
Emergency tree services
Pruning
Trimming
To achieve our goal of offering top-quality tree services, we have invested in modern tree care equipment. From getting rid of safety hazards and restoring the shape of trees to saving trees from health complications and pests, our team is capable of offering all sorts of tree services.
Top Rated Tree Service Fort Worth
Adding an aesthetic appeal to residential properties and improving the value of commercial properties, trees are an important addition to all types of properties. For this reason, we try to avoid removing trees as much as possible.
Before deciding to remove your tree, we will inspect it to determine if there is a solution that can be applied to save the tree. That said, for some trees, removal is the only solution – for example, trees with advanced illnesses and those posing the risk of falling on your home or power lines.
In the past, our tree removal Fort Worth team has handled both large and small tree removals. The experience we have acquired over the years combined with the fact that we have modern tree removal equipment allows us to reduce the risk of property damage to zero.
Proper tree pruning can help you fix a large number of tree problems. The major ones, however, include:
Eliminating safety risks by removing branches that are threatening to fall on your property.
Improving your tree's health by sawing off ailing or pest-infested limbs.
Stimulating or suppressing the tree's growth, depending on your preference.
Once our tree pruning Fort Worth team arrives at your home, we will inspect your trees and determine the most effective way of pruning them. Our Fort Worth tree services team will use modern tree pruning tools to saw off the right branches, allowing the healthy and non-risky branches to remain.
3

Tree Trimming Fort Worth
If your trees are looking unappealing, proper trimming is all you need to improve their appearance. Our tree trimming Fort Worth team will work with you to figure out what your end goal is and then work with ideas that will help bring your goal to life. In addition to making your tree more beautiful, tree trimming can help boost air circulation, increase sun exposure, and open up your property, offering a better view.
Over the years, we have been helping Fort Worth residents with crown reduction trimming, hazard trimming, fine trimming, and standard trimming. We can handle all types of trimming, irrespective of how complicated they might seem.
4

Emergency Tree Removal Fort Worth
It is not uncommon for lightning strikes and storms to turn previously healthy trees into unsafe hazards that might fall unexpectedly, causing significant property damage or heavy injuries. The best thing to do with such trees is to remove them before they force you to spend a lot of money on damages or hospital bills.
Our emergency Fort Worth tree removal services team offers tree services around the clock to keep Fort Worth residents safe. If you need to remove a dangerous tree immediately, do not hesitate to give us a call. We will arrive at the tree's location in record time, ready to restore safety for you and your neighbors.
5

Fort Worth Arborist Services
Offering a wide range of tree care services, our team of ISA-certified arborists puts their focus on ensuring that trees in Fort Worth remain healthy throughout the year. Fort Worth residents enjoy the following arborist tree services:
Tree Planting

 

– Taking the weather and type of soil into consideration, our team of arborists will recommend the best tree varieties to grow on your property. We will also show you the procedure to follow when planting the trees.
Tree Pruning

 

– Our arborists will focus on ensuring that only the right branches are removed during the pruning process. They ensure that pruning delivers maximum health, safety, and appearance results.
Health Care

 

– If your tree is suffering from an illness, a pest infestation, or malnutrition, our team can help you save it. We will recommend the prescriptions you can use to treat tree diseases, the best pesticides, and the supplements you can use to restore the tree's nutrition health.
In addition to the services listed above, our arborist Fort Worth help with tree hazard assessment, creating protection plans for trees on construction sites, and stump grinding. Equipped with modern tree service knowledge and years of experience working on a wide range of trees, our ISA-certified arborists can handle all types of tree care services.
Fort Worth, TX
2313 Half Moon Bay Ln
76177
682-356-4429