We're Your Best Choice for Tree Services
Backed by over 25 Years of Experience
Certified & Insured to Get the Job Done
The Right Tools Used for the Utmost Results
Free & Detailed Quotes Provided
100% Guaranteed Satisfaction
FOR 24/7 EMERGENCY SERVICE. CALL US IMMEDIATELY.
What Our Customers Say About Us
Real Reviews From Real Customers
50+ Reviews
4/02/2022
Reliable, fast and on time
Certified Tree Care crew made my family happy. The service was prompt and the job was completed faster than I imagined.
3/19/2022
Great Service
Excellent and professional people. They were a pleasure to have around. The crew always keeping me updated as to their progress.
3/01/2022
Very Professional
They had the tree removed the same day the tree fell. They did such a good job, we hired them to remove other dead trees.
Certified Fort Worth Tree Service Experts
Serving Fort Worth County with Over 25 Years of Combined Experience
Tree Service Fort Worth is a family-owned tree service with over 25-years of experience caring for the natural landscape of communities in Tarrant County. Our goal is to provide exceptional tree service to all residential and commercial clients looking to maintain or improve the natural surroundings of their homes and businesses.
How Can We Enhance Your Property
Certified Tree Care in Fort Worth
. Call Us Today For All Your Tree Service Needs.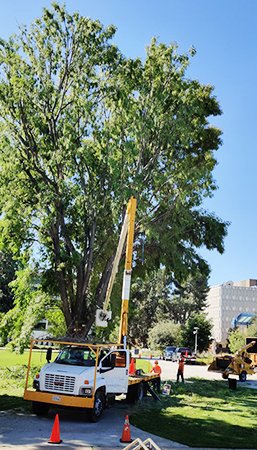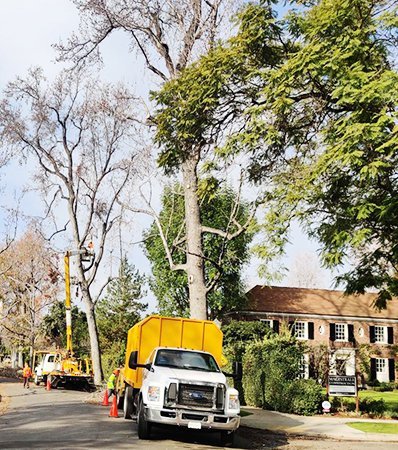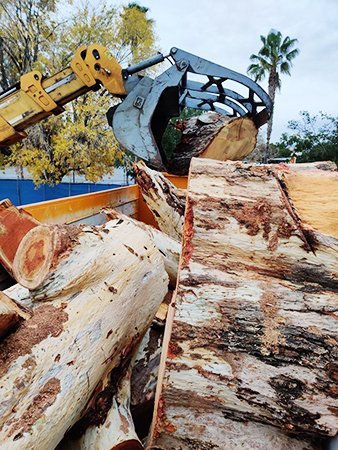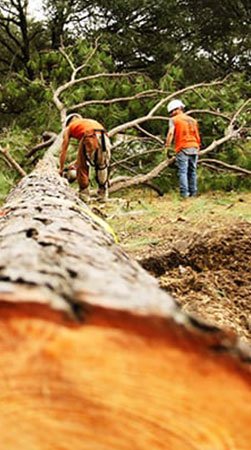 Your Certified Fort Worth Tree Experts!
Dedicated to Providing Our Customers with Exceptional Services

Certified Arborists
A Certified Arborist in Fort Worth is a dedicated professional that has many years of experience and formal training. We guarantee that all of our projects are managed by a Certified Arborist Fort Worth for your protection and peace of mind.
Safest Tree Removal Fort Worth Methods
We always use the SAFEST tree removal Fort Worth methods for your property's safety, to ensure efficiency, and to promote safety! We strive to save every tree we can, but sometimes tree removal is necessary.
Expert Tree Service Business
We are a local family owned and operated tree service and tree care company in Fort Worth, TX. We give you the promise of our hard work, dedication, and decades of expert experience.

Happiness Guaranteed
We provide professional and affordable tree care company for our clients. We'd love the opportunity to work with you and show why our exceptional service sets us apart from the rest.

Fort Worth Emergency Tree Removal Service
Trees often rot from the inside, and by the time you realize that they are damaged beyond repair, they are already threatening to fall on your property. Lightning strikes and heavy storms can make even the healthiest trees unstable. Emergency tree removal can help you save your home from heavy damages that might result from a tree falling unexpectedly on your property.
We work around the clock to facilitate emergency tree removals in Fort Worth. Our responses are quick – you can rely on our team to get to your home on time and start working on emergency removing a tree immediately. We understand that even slight delays can easily result in the loss of lives and heavy injuries to those residing next to the tree. We want to help you avoid spending thousands of dollars on home repairs and hospital bills – this is why our team works on emergency tree removals even in the dark hours of the night.
We know that it is generally impossible to plan for emergency tree removals ahead of time. For this reason, our charges for emergency removing a tree are geared towards favoring our customer's budget. In addition to being affordable, we have equipped our team with the most recent emergency tree removal tools – this allows us to make the tree removals 100% safe.
Why You Should Work With Professional Tree Service in Fort Worth Providers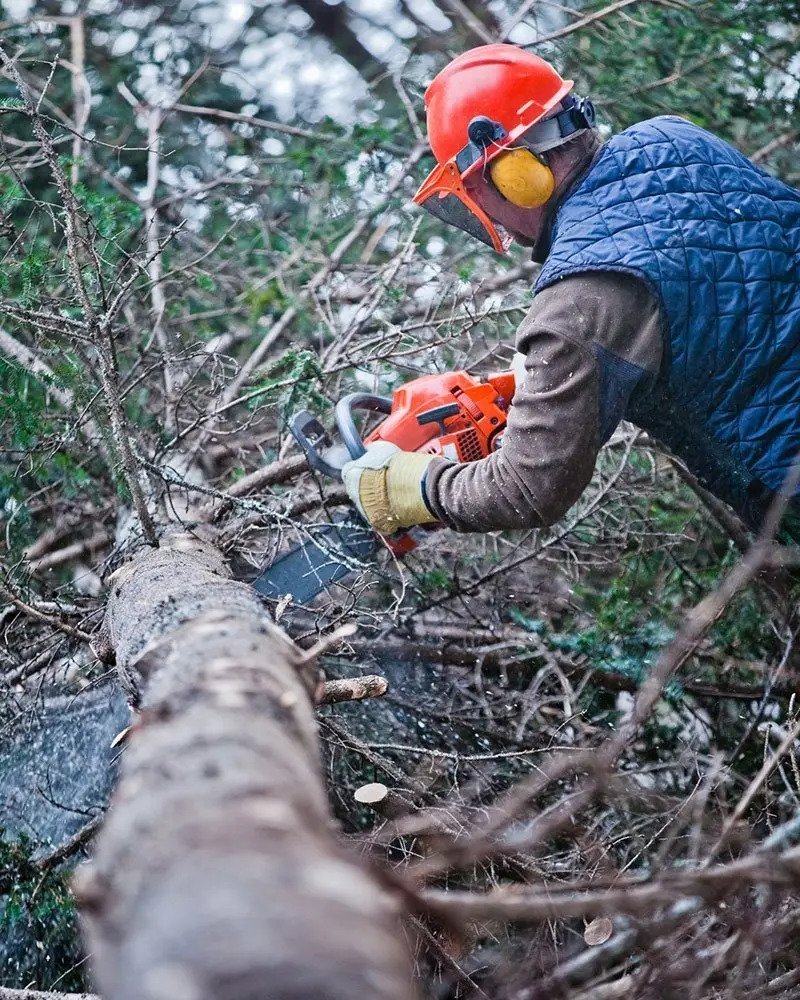 Emergency Tree Removal 24/7 Service
Our emergency response team works 24 hours every day of the week. Since emergencies are generally not planned for, we are willing to arrive at the tree's location immediately, whether you call us at midnight, early in the morning, or late in the day.
In Fort Worth, some of the things that make emergency removing a tree necessary include:
City citations

 

– It is not uncommon for Fort Worth residents to receive citations requiring them to remove trees immediately. If this happens, we will help you avoid fines by removing the tree on time.
Insurance deadlines

 

– Failing to keep insurance deadlines can cost you thousands of dollars. if you have an approaching deadline, our team can help you with emergency removing a tree, allowing you to beat the deadline.
Trees blocking roads

 

– If a tree fell unexpectedly, blocking a road in your locality, our emergency tree removal team can help restore the road's usability.
We arrive at the tree's location already armed with the gear we will need to remove the tree. With modern tools and a team of experienced professionals, emergency tree removal will take a short time and will be handled safely.
Our #1 goal is to ensure that you do not feel overcharged. However, if our team has to work off-duty hours, the cost of emergency removing a tree might be a little bit high. This is why we will use all possible solutions to secure the tree – for example, we might cable the tree to stabilize it – during the off-duty hours so that we can come back and remove it during the on-duty hours. In addition to improving your safety, this helps you save a lot of money.
1

Signs that a Tree Should be Removed
It is not uncommon for trees to look good on the outside while they have been compromised from the inside. Some of the signs that could help you single out trees that require emergency removal include:
Sudden lean

 

– Although some trees may have a natural lean (this is usually very slight), a new or excessive lean could be a sign that the tree is dying (or dead) and may fall over soon.
The roots are decaying

 

– If your tree's roots are damaged, this is an indicator that the tree's structural support is damaged. To avoid heavy losses, you should consider calling an emergency tree removal specialist as soon as possible.
The trunk is compromised

 

– Cavities and cracks in the tree trunk are indications that the tree has already suffered significant damage. If the trunk is hollow, this shows that it is rotting from the inside and might fall unexpectedly.
Sprouts emerging from the trunk

 

– This is generally an indicator that the tree has suffered severe stress. If the tree is not taken care of and the stress reduced to allow it to heal itself, it may end up falling unexpectedly.
2

Hiring an Expert for Emergency Tree Removal
Trees that require emergency removal are generally in risky situations. For example, the tree could be leaning dangerously, threatening to fall on your home or power lines. Also, the tree could have internal decay, and even a slight imbalance could force it to fall on your home.
When handled by an inexperienced individual, emergency removing a tree can damage a significant portion of your commercial or residential property. Since the tree may fall where you or your family is, you could lose a life or end up with heavy injuries. Compared to paying hospital bills or using your money to repair your home, the amount you spend on emergency tree removal professionals is much less.
A team of professionals will have special tools to stabilize the tree during the removal process. This reduces the chances of the tree falling on your home or utility lines to zero. Since professionals have been conducting emergency tree removals for years, they will know how to remove trees that might seem to be in extremely dangerous situations.
In addition to helping you with emergency removing a tree, professionals will clean your compound after the tree removal. They will leave your home after restoring the property's ambiance and beauty.