We're Your Best Choice for Tree Services
Backed by over 25 Years of Experience
Certified & Insured to Get the Job Done
The Right Tools Used for the Utmost Results
Free & Detailed Quotes Provided
100% Guaranteed Satisfaction
FOR 24/7 EMERGENCY SERVICE. CALL US IMMEDIATELY.
What Our Customers Say About Us
Real Reviews From Real Customers
50+ Reviews
4/02/2022
Reliable, fast and on time
Certified Tree Care crew made my family happy. The service was prompt and the job was completed faster than I imagined.
3/19/2022
Great Service
Excellent and professional people. They were a pleasure to have around. The crew always keeping me updated as to their progress.
3/01/2022
Very Professional
They had the tree removed the same day the tree fell. They did such a good job, we hired them to remove other dead trees.
Certified Fort Worth Tree Service Experts
Serving Fort Worth County with Over 25 Years of Combined Experience
Tree Service Fort Worth is a family-owned tree service with over 25-years of experience caring for the natural landscape of communities in Tarrant County. Our goal is to provide exceptional tree service to all residential and commercial clients looking to maintain or improve the natural surroundings of their homes and businesses.
How Can We Enhance Your Property
Certified Tree Care in Fort Worth
. Call Us Today For All Your Tree Service Needs.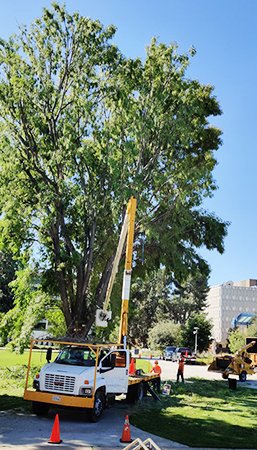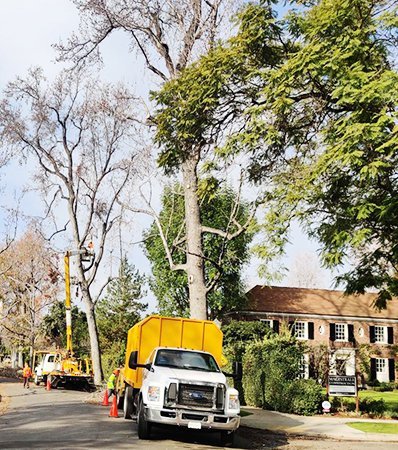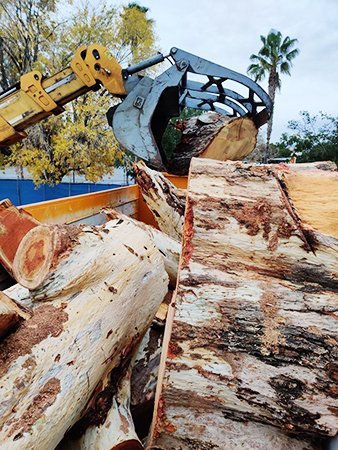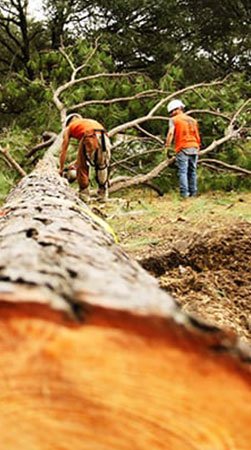 Your Certified Fort Worth Tree Experts!
Dedicated to Providing Our Customers with Exceptional Services

Certified Arborists
A Certified Arborist in Fort Worth is a dedicated professional that has many years of experience and formal training. We guarantee that all of our projects are managed by a Certified Arborist Fort Worth for your protection and peace of mind.
Safest Tree Removal Fort Worth Methods
We always use the SAFEST tree removal Fort Worth methods for your property's safety, to ensure efficiency, and to promote safety! We strive to save every tree we can, but sometimes tree removal is necessary.
Expert Tree Service Business
We are a local family owned and operated tree service and tree care company in Fort Worth, TX. We give you the promise of our hard work, dedication, and decades of expert experience.

Happiness Guaranteed
We provide professional and affordable tree care company for our clients. We'd love the opportunity to work with you and show why our exceptional service sets us apart from the rest.

Fort Worth Tree Removal Service
While tree removal is something that most property owners try to avoid, it is in some cases, the only ideal solution. For example, if your tree is dead or it is in the process of dying and it can't be saved, the best way to restore your home's aesthetic appeal is to invest in tree removals. If a tree is interfering with power lines or seems very unstable and might fall unexpectedly, removing it can help restore safety to your property.
Our team makes the process of removing a tree easier for Fort Worth residents. Armed with years of experience in the field, formal training, and modern tree removal gear, we guarantee safety for you and your property during the tree removal process.
We handle even the most complicated jobs. Whether your tree is small, over 100 feet tall, alive or dead, or standing just next to your house or power lines, we can handle the tree removal expertly, leaving you 100% satisfied and your compound looking beautiful and appealing.
Why You Should Work With Professional Tree Service in Fort Worth Providers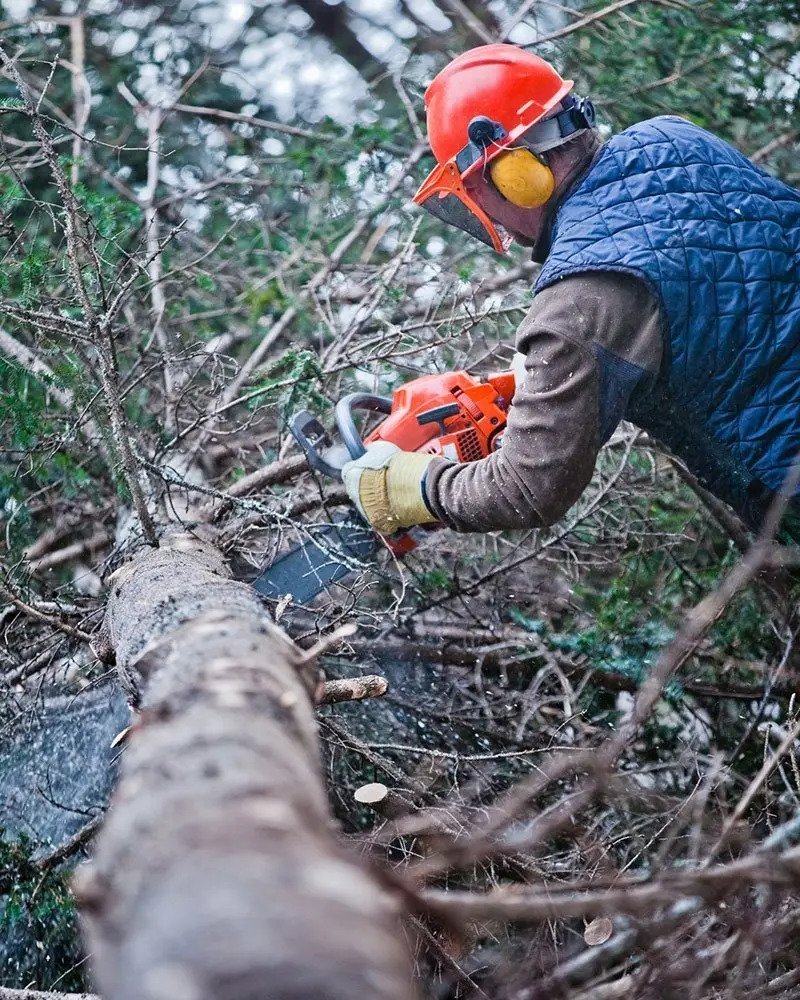 Why You Should Let Professionals Handle Tree Removals
Tree removal is one of the most complicated jobs. Attempting DIY tree removals puts you at the risk of damaging your property and if the tree falls on you or someone else, you may end up with broken bones and other heavy injuries. Home repair costs and hospital bills needed to treat those injured may be extremely high – much higher than the cost of working with professionals to remove a tree.
Nowadays, some businesses rent tree removal tools to homeowners. While this gives a homeowner one of the things he/she needs to remove a tree, the homeowner will still lack the knowledge on how to use the tools, the experience needed to remove a tree safely, and the knowledge needed to know when trying to save the tree may be better than removing it.
Tree removal professionals have years of experience, modern equipment, and the formal knowledge needed when removing a tree. Before cutting down your tree, professionals will study the tree to determine which direction it should fall. If the tree is close to utilities and buildings, they will know how to use their equipment to keep the tree from falling on either.
Some trees – especially those that appear to be dying – can be saved. It, however, takes an experienced tree service provider to know which trees can be saved and which ones can't. Through simple maintenance practices – for example, trimming and pruning – or through using the right medications and pesticides, the tree can be given a chance to heal itself. Professionals will never remove your trees if it is possible to restore their health.  
1

When Should You Invest in Tree Removals?
A lot of times, trees become so familiar that it can be hard for a homeowner to imagine what their yard would look like with the tree. This is understandable – trees are beautiful, they attract wildlife, create shade, and make lovely sounds in the breeze.
In some cases, however, looking at the bigger picture is extremely important. For example, keeping an old, decaying tree on your property can bring more harm than benefits. Some of the things that indicate it is time to invest in removing a tree include:
Your tree is dead
The tree has a disease that cannot be cured.
A storm has damaged your tree beyond repair.
The tree's roots are encroaching on utility lines or they are making your house develop cracks.
The tree is leaning dangerously and is threatening to fall.
The tree is dropping troublesome needles, seeds, branches, and/or leaves on your compound.
The tree is creating too much shade and inhibiting your lawn's growth.
The tree is blocking your view.
The tree is standing in the way of home improvement.
The tree features structural problems, for example, interior decay.
The tree is harboring a communicable disease that can spread to surrounding trees.
Significant crowding exists among your trees.
2

Benefits of Tree Removal
Removing a tree features a lot of benefits. Some of the benefits include:
1.    Improved Aesthetic Appeal
If you have dead or dying trees on your home, they will make your property look unappealing. Removing these trees and replacing them with healthy trees will restore your property's beauty and ambiance.
2.    Improved Safety
As trees grow old, they become weaker. Things like heavy rains, strong winds, or unexpected storms can break their branches. If the limbs fall on your house or someone, the resulting damages or injuries will cost a lot of money to fix.
3.    Fire Hazards Elimination
If you have dead trees on your compound, chances are, they are drying at an accelerated rate. Fires love dry wood. This means that if a fire was to break out on your compound, dead trees would facilitate its propagation to other parts of your home.
4.    Improved View
If a tree is impeding the view of your home's natural surroundings, removing it may be the best solution. Removing an unsightly tree will give you a perfect view of a nice river, park, or the sunrise.
5.    Home Improvement Space
It is not uncommon for trees to stand in the way of a new swimming pool, pavement, garage, shed, or even driveway. Removing a tree can create the space you need to improve and add value to your property.